From Guayaquil to Montañita
To get to Montañita from Guayaquil can make 2 runs safely, in public or private transport.
By Bus
Direct:
Since the end of Guayaquil we can take a direct bus leaves at six different times (updated December 2014): 5:45 a.m., 9:00 a.m., 1 PM, 3 PM, 4:30 PM, 6:00 PM; This service is provided by the company CLP 6usd value approx.
With Transhipment:
We can also make the journey by sections and leave these buses all day every 10-15 minutes, for that we need from the terminal of Guayaquil go to Libertad / Santa Elena. The fare: 3,50usd approx.
Libertad / Santa Elena can take a bus tour the Ruta del Sol and notify the driver to tell us when we get Wing Stop of Montanita. The fare: U $ S 1.75
By Taxi: You can also take a taxi from the airport which cost us about 80usd. (See section how to get - Taxis).
Combis: There are services from the airport with vans or buses direct to Montañita for 10 to 15 passengers. Previously we hire on arrival in Ecuador (See section how to get - taxi-vans).
[Guides type = "transport" cols = "3cols
Taxis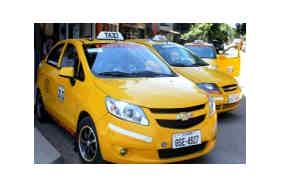 Location: Vicente Rocafuerte / Second Rosales
Phones: 0979142497 ´
Ticket sales to Ecuador: Baños de Agua Santa, Mompiche, Montañita, Quito, Cuenca, Galapagos Peru: Mancora, Piura, Trujillo, Lima, Cuzco, Machu Picchu. Chile: Santiago. Argentina Buenos Aires. Colombia: Cali, Bogota.