Manta Montanita trip through the Manglaralto company.
Travelling from Manta Montanita is pretty simple, the bus route is through the transport company Manglaralto.
You must go to the bus terminal in Manta, which is located near the sea and the center. The approximate cost is 4usd and travel time is 3hrs approx.
* Note that buses leave until about 20 or 21h *
Taxis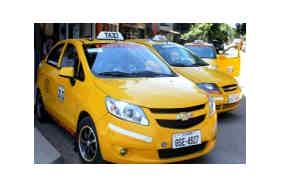 Location: Vicente Rocafuerte / Second Rosales
Phones: 0979142497 ´
Ticket sales to Ecuador: Baños de Agua Santa, Mompiche, Montañita, Quito, Cuenca, Galapagos Peru: Mancora, Piura, Trujillo, Lima, Cuzco, Machu Picchu. Chile: Santiago. Argentina Buenos Aires. Colombia: Cali, Bogota.